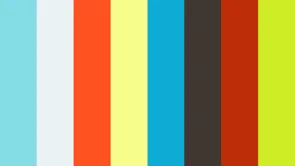 For Valentine's Day I purchased a gift card from Pandora for my wife. Excited, she wanted to go the same day so we drove to the store in Ala Moana and picked out the items she wanted to purchase. This is where it went downhill.
After completing the transaction, the sales associate proceeds to box her shiny new bangle and charms. My wife asked, "Don't I get a pouch?" The Sales Associates responds, "You can have a box or a bag." My wife stands there disappointed and a little upset. She tells the sales associate, "Your Pearlridge Store gives a pouch when you buy a bangle." The associate responds, "We don't." I tell her, "Let's go to the Pearlridge Pandora and I'll see if I can buy you a pouch." As we leave, she says we are never coming back to this store again and pulls her phone out and jumps on to Yelp.
At the Pearlridge store, we are told its policy to give a pouch when a bangle is bought. They apologize and offer a pouch free of charge however; my wife decided she did not want the bangle. She asked, "Can I exchange it for something else?" The associate responds, "Of course you can." In the end, we spend more money and my wife tells me to buy my Pandora gift cards from Pearlridge.
The pouch at the center of this controversy is small (fits the bangle perfectly), cream colored, has the Pandora logo, with a drawstring. It protects the bangle from getting scratched or possibly losing charms. A small price to pay given most Pandora bangles with charms cost the same as a dinner for two at Ruth's Chris Steakhouse. If you know what I mean 🙂
Packaging is an extension of your brand. It speaks for your brand once the customer leaves the confines of your store. How many times have you bumped into friends in the mall, and after the initial greeting, the focus turns to the bags you are holding. In the case of mail order, it stirs excitement for those receiving a branded package or box. And in the case of my wife, it makes her feel special.